Glasshouse Seiden 46 Way Stepped Attenuator, Shunt version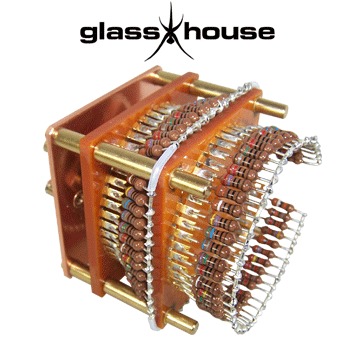 SKU
SKU: GH-SEIDEN-46-SHUNT-STEP
For more information on this product please click HERE
The mono version is not available currently - we are awaiting new stocks of the 1 pole 46 way switch.
Image Seiden 46 way attenuator and Amtrans 0.75w base resistors and Amtrans 2w load resistors. The Amtrans version is only available in 50K, 100K, and 250K versions.
Please note that for the Audio Note Tantalum version the resistors values start at 10R so we would use Shinkoh Tantalum for the first 6 steps for the 10K and the first 4 steps of the 20K. 
Non-Stock Item
Allow 7 working days for the built version