NEUB-1020 Neotech USB 2.0 cable, UP-OCC Silver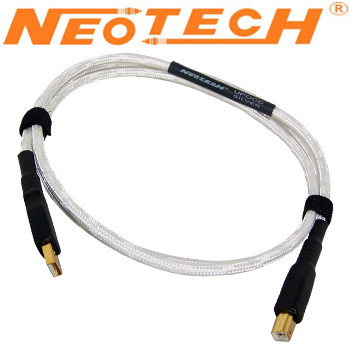 The creme de la creme of USB cables from Neotech. Constructed from Neotech UP-OCC silver cable combined with quality gold plated connectors and excellent screening the NEUB-1020 offers the best we have heard from a USB cable. Well worth the investment.
Characteristics:
USB 2.0 Type A to Type B Data Cable
OCC Single Crystal Silver Conductor
Individual Audio single transmission for minimum distortion from the power line.
High-quality Polyethelene Insulation.
100% Shielding to eliminate the EMI.
24K Gold Plated Connector create a perfect connection.
We stock the 1 metre and 1.5-metre cable.
PRICE 1 off, 1 metre version
 £103.21+vat+p&p
PRICE 1 off, 1.5 metre version
 £133.57+vat+p&p
Subscribe to Hifi Collective