Jupiter Copper Wire in Silk in PTFE Sleeving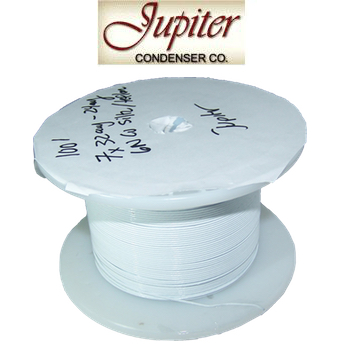 New from Jupiter, USA. 7 strands of 32 AWG 6N copper wire, double wrapped in black silk and then teflon PTFE sleeved, this makes up a 24 AWG wire. Great for interconnect and speaker wire projects also for internal signal wiring in hi-fi equipment.
Overall diameter in 1.1mm, internal wire diameter of twisted strands is 0.7mm.
Price per metre (sold as a continuous length)
£15.38 + vat + P&P
Subscribe to Hifi Collective