Expanded CMC ranges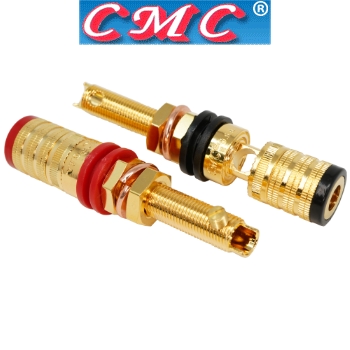 We've greatly expanded our offerings from CMC in a multitude of categories.
We're now stocking the small size of the everso popular CMC-858 binding post range, these come with Silver, Gold or Red Copper plating.
The large size of the CMC-838 binding post is again available in various plating materials. Plus a Rhodium version of the CMC-878-M.
As well as, numerous excellent new banana plugs, like the CMC-0638-WF-G, you can view them all here.
Read more about each product at the links above or follow the links below to the product pages.
Subscribe to Hifi Collective