Duelund DCA10GA tinned solid copper wire in cotton and oil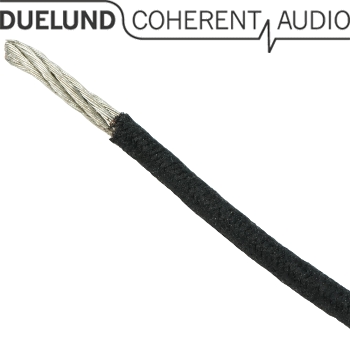 New from Duelund, embrace the fullness and depth of sound only a 10-gauge tinned copper conductor can provide. Let every note resonate with captivating realism.
Designed for speaker cable applications, using a loosely twisted pair for each channel, but can also be used as either Speaker Cable or Interconnect Cable.
Elevate your audio journey with Duelund Tinned Copper Cotton in Oil cables. Immerse yourself in the vintage tones that have captivated audiophiles for generations. Whether you're a seasoned audiophile or a newcomer to the world of high-fidelity sound, Duelund cables are the key to unlocking a truly exceptional listening experience.
To read more please see HERE
To purchase click HERE
Subscribe to Hifi Collective