ETI Research Legato range additions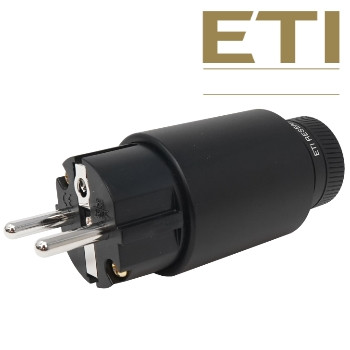 Alongside the existing range of ETI Research US AC connectors, IEC connectors, Schuko connectors. We now have stock of the Legato IEC C19 Gold Plated AC Connector and the Legato Schuko AC Connector with Rhodium Plating.
The IEC C19 AC connector is made with 1100 Series Copper which has a very uniform fine grain structure it has an IACS rating of 102% and then plated with high-quality gold.
The Legato Schuko AC connector with Rhodium Plating. Giving protection from EMI/RF it is also designed to be rugged and hold your cable securely.
Read more about the Gold IEC C19 HERE
Read more about the Rhodium Schuko HERE
To buy click HERE
Subscribe to Hifi Collective