Furutech Banana & Spade Connectors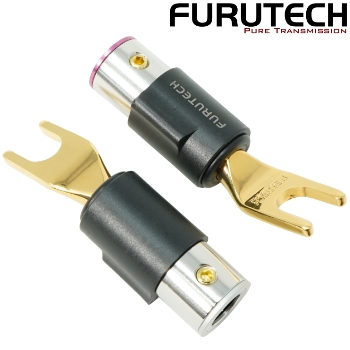 After years of meticulous research, we are proud to offer a wide range of high-quality electronic components from the esteemed Japanese manufacturer, Furutech. These components encompass a diverse selection of products, including Banana Plugs and Spades Connectors, which are available in various sizes and plating types.
Furutech is internationally recognized for its unwavering commitment to precision and its elegant engineering solutions. Their products are known for their exceptional build quality, which is achieved through rigorous testing and quality control processes. Furutech's reputation is founded on their dedication to creating components that enhance audio and electronic systems, delivering an unparalleled listening experience.
You can follow the links below to learn more about the Spades and Bananas we carry, or simply search for 'furutech' on our website to explore our entire Furutech product lineup.
Read more about Spades and Bananas HERE
To purchase please click HERE
Subscribe to Hifi Collective