Furutech RCA Sockets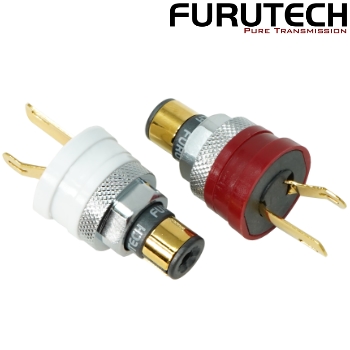 RCA sockets from Furutech are crafted with meticulous attention to detail, featuring 24k gold or rhodium-plated conductors for excellent signal transmission.
Their non-magnetic properties enhance audio quality. Beautifully finished and beautiful sounding, a result of meticulous engineering and careful audition of suitable materials.
There are eight different models available with different plating and mounting options.
To read more about the range see HERE
To purchase please click HERE
Subscribe to Hifi Collective