Glasshouse Moving Coil 1:10 step-up transformers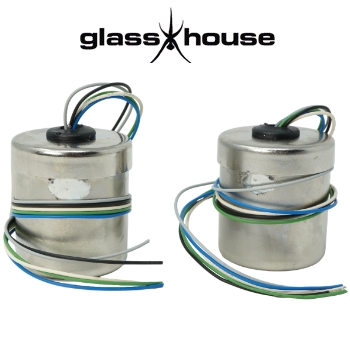 As designed by Andy Grove of Audio Note fame, these 1:10 step-up transformers from Glasshouse offer a reasonable cost solution to Moving Coil users. Excellent value and supreme performance.
The dimensions are 35mm diameter (top, lid), 30mm (bottom, can), 40mm height. The transformer is fitted in a Mu-metal can for optimum low noise. For mounting, a 30mm cap clip is needed for fitting.
For more information please see HERE
To purchase please click HERE
Subscribe to Hifi Collective