Expanded JB Capacitors, JFX Series range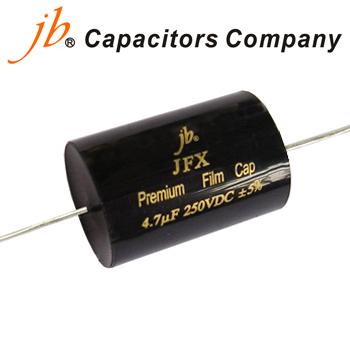 The ever so popular, JB Capacitors, JFX Series Polypropylene Capacitors range has been expanded with 6 new values.
1.2uF, 1.5uF, 1.8uF, 2.7uF, 3.9uF and 5.6uF.
The JFX Series as they are their top performing signal capacitors and offer amazing quality at a very affordable price.
These axial polypropylene capacitors are suitable for loudspeaker crossover and low voltage signal use.
Read more here
Buy here
Subscribe to Hifi Collective