Jupiter DUAL Multistrand in Cotton Insulated Wire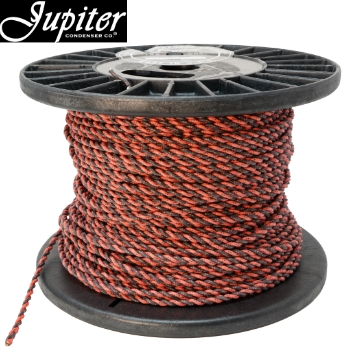 Expanding on Jupiter's existing range of tinned multistrand copper in lacquered cotton insulated wire. They have added a Dual option for both AWG12 and AWG16 sizes.
The dual strand contains two twisted strands, each strand coated in lacquered cotton, black for one and red for the other.
An idea wire for signal cables, interconnects and low power rating speaker wire.
Please read more about the range HERE
To buy either click HERE
Subscribe to Hifi Collective