Amtrans 0.25W & 0.5W AMRT Carbon Film Resistors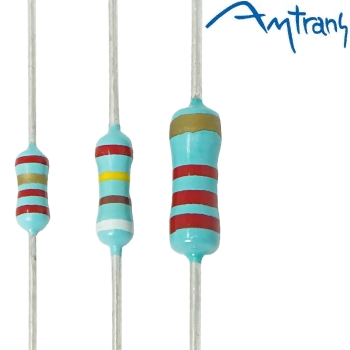 We are excited to announce that we now offer the full range of Amtrans AMRT Carbon Film Resistors (E24) ranging from 2R2 to 1M5 in 0.25W, 0.5W, and 2W versions.
The introduction of the 0.25W and 0.5W ranges is a new addition to HFC, while the existing 2W range has been expanded to include all available values.
These resistors boast a 2% tolerance, possess non-magnetic properties, and their structure effectively suppresses vibrations, thereby reducing distortion and coloration. Additionally, they exhibit exceptional moisture resistance. All of these remarkable features come at an incredible price.
To read more about the range see HERE
To purchase please click HERE
Subscribe to Hifi Collective