Visit to Charcroft / ClarityCap factory in Wrexham, Wales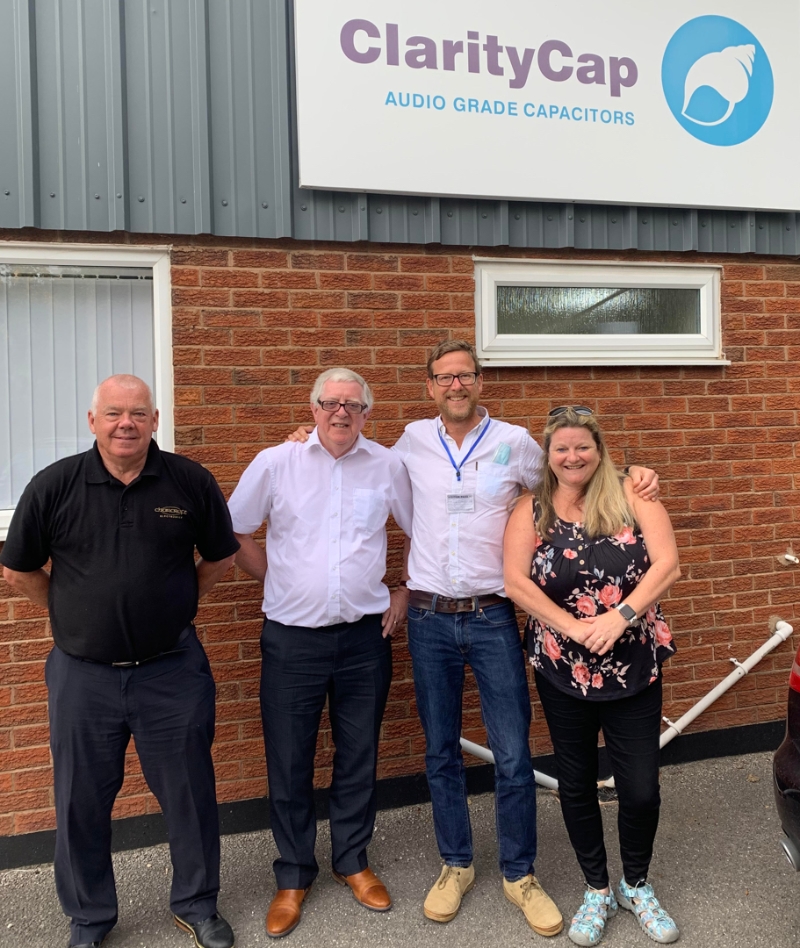 Dave Parkinson, Paul Newman, Nick Lucas and Tina Ford
We have worked closely with Charcroft Ltd for some years now, supplying us with their wonderful Z-Foil resistors and their Charcroft Silver Mica capacitor furnished with silver lead-outs. We have met up with them numerous times and enjoyed a visit to their HQ in Wales. When we heard of the news that they had recently acquired ICW ltd / ClarityCap from Borgwarner, we were keen to meet up again, now that we can.
ICW ltd / ClarityCap is located in Wrexham, Wales. They have been making capacitors since 1974, producing a mix of industrial capacitors and audio capacitors. Their audio market has grown significantly, and around 80% of their production is now for the audio sector.
We have been stocking their range of polypropylene capacitors for some time, and they have proven to be incredibly popular in speaker crossovers and audio signal electronics. 
To celebrate their recent acquisition, we met Charcroft's Paul Newman (CEO) and Tina Ford (Business development manager) at the ClarityCap facility for a full tour. Joined by Dave Parkinson (operations manager), a fountain of knowledge when it comes to making capacitors.
The ClarityCap 20+ workforce is spread out over an 8000 sq.ft single story unit in an industrial park on the edge of Wrexham. They make a brilliant team, all well versed in the numerous processes required to make capacitors. Some of the guys had been their 30+ years. There is dedication.
We had a sit down in the boardroom before the tour with a spot of lunch, where we got a brief history of ClarityCap. It would seem that when they were more involved in the industrial side of things, they were acquired speculatively a couple of times following predictions in the automotive industry capacitor requirement and laying the foundations to win big corporate contracts. So it is lovely to see Charcroft step in and give some stability to a merry bunch of men and women.
Dave gave us a brief synopsis of the numerous ways to make film capacitors today along with wavy line diagrams on the whiteboard, and then the tour began. Although we had to sign the official secrets act, we were able to take a few pictures to give you an insight into the processes.
You might like to cross-reference the various ranges they make. Click HERE to read more.
THE TOUR
Every batch manufactured starts with a batch travel card that lists details of the part being made with all the processes that are required. This card travels with the capacitors while they are being made. 
All capacitors made by ClarityCap use aluminium foil with a polypropylene dielectric, and these are wound, generally by machine.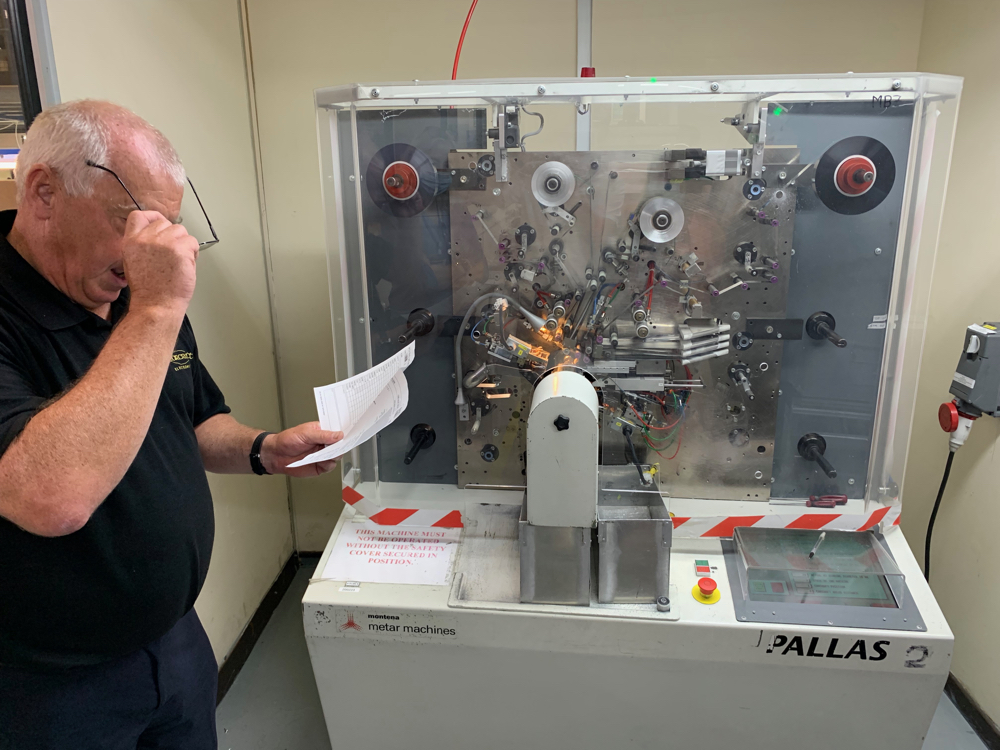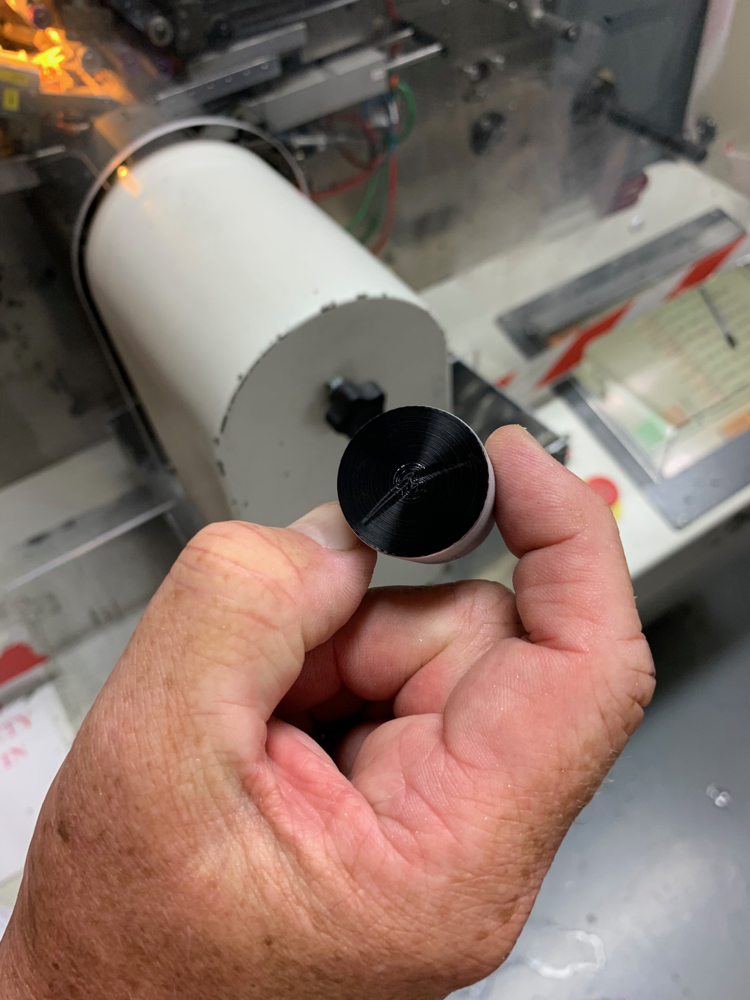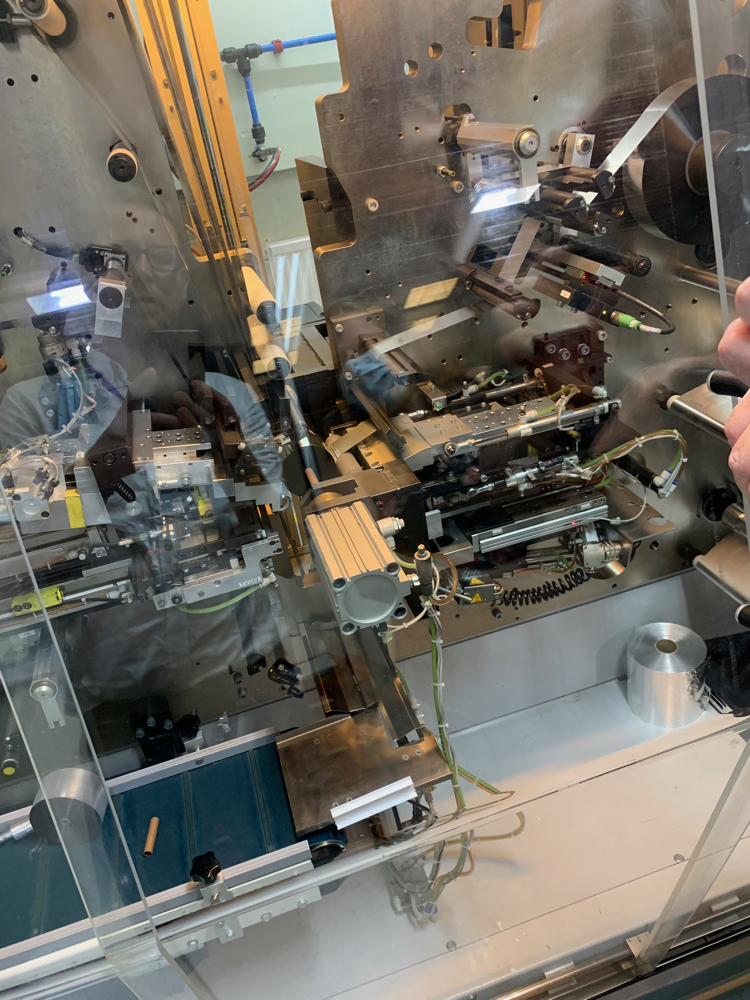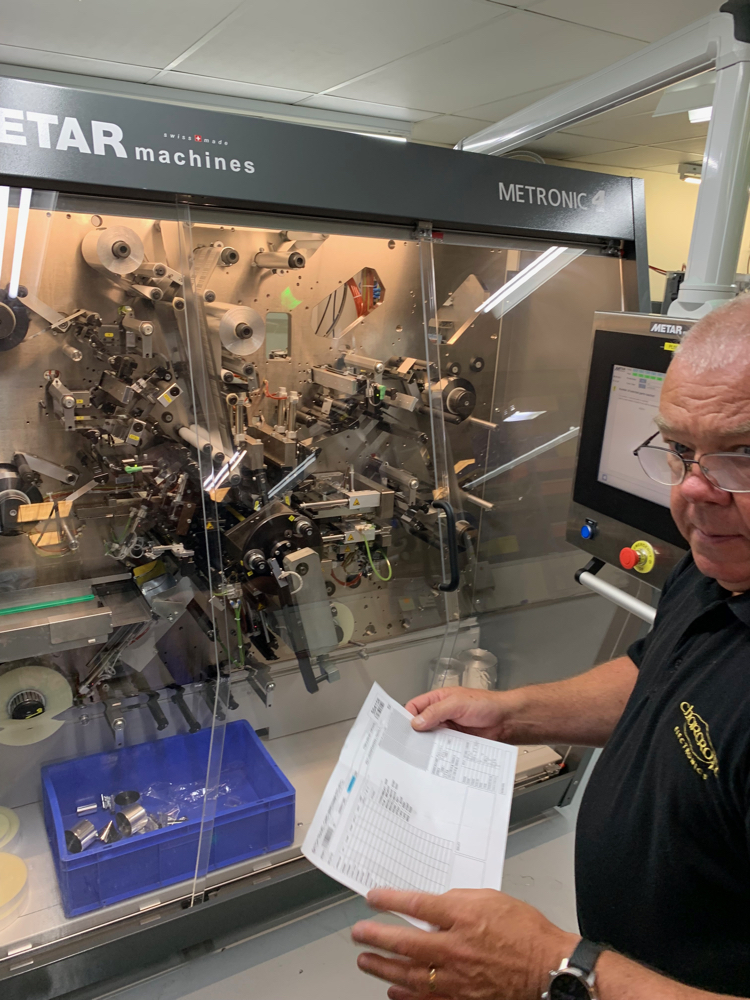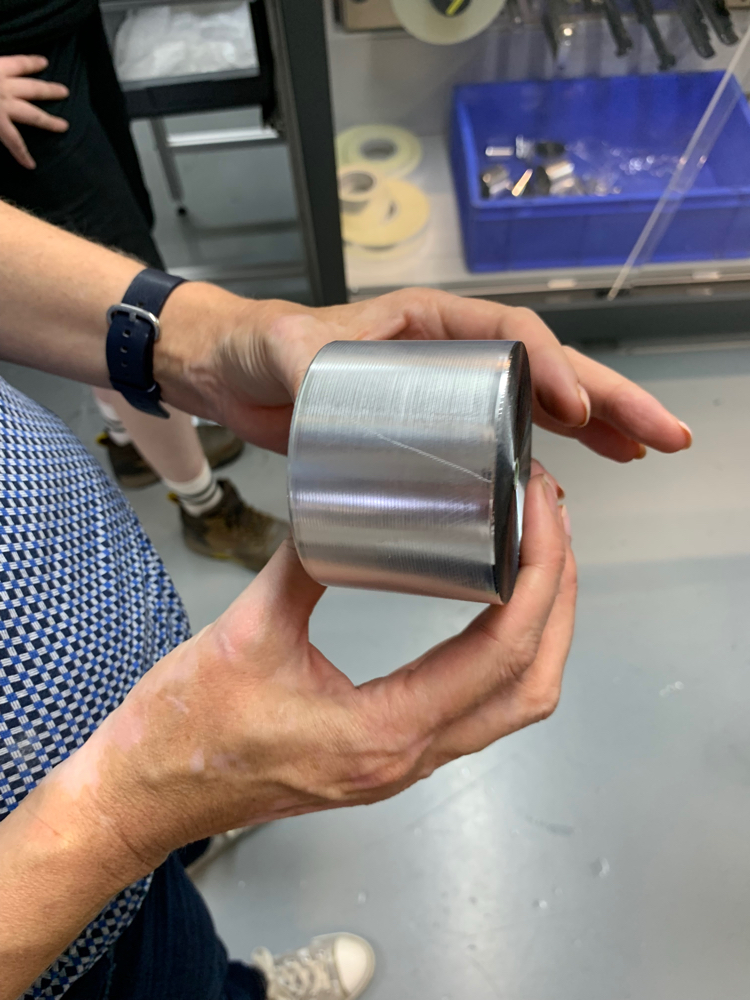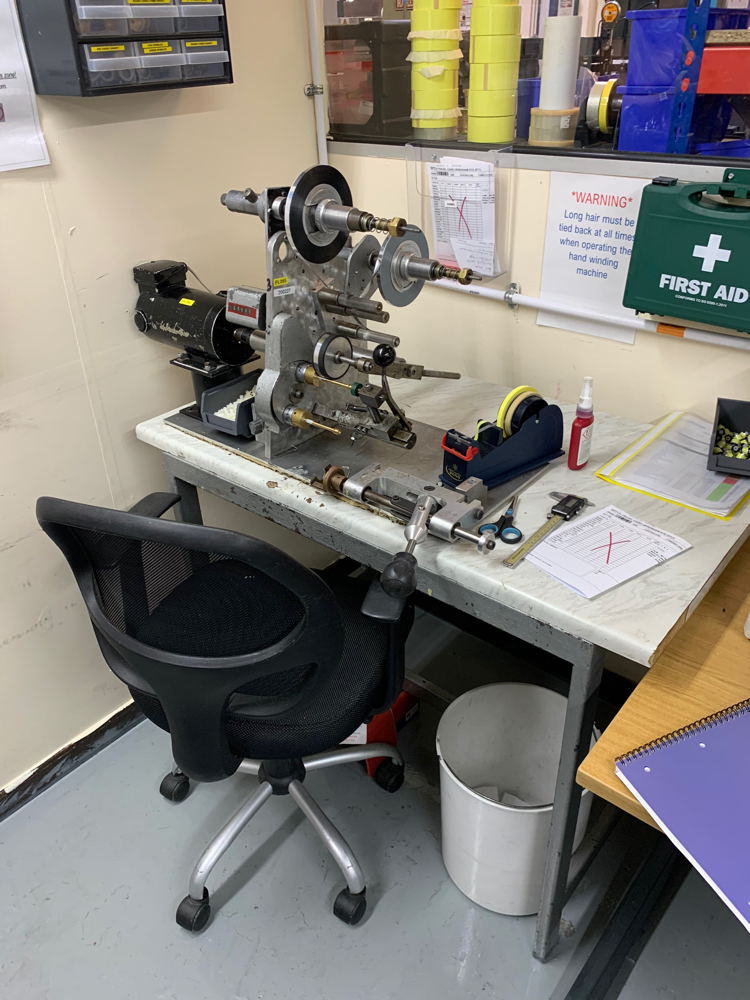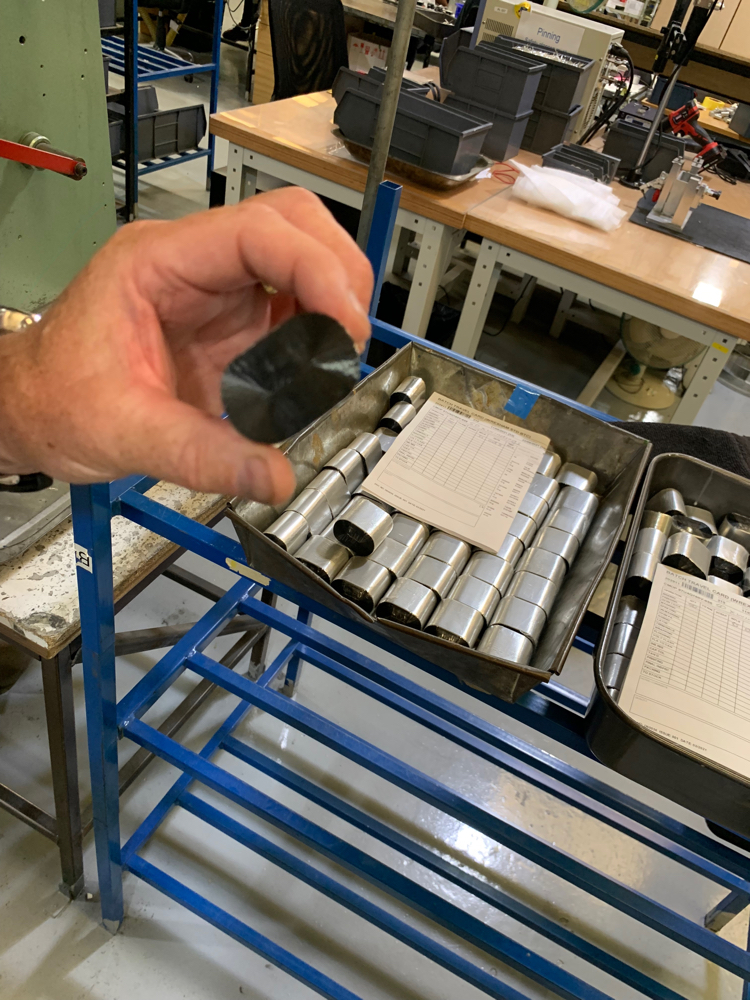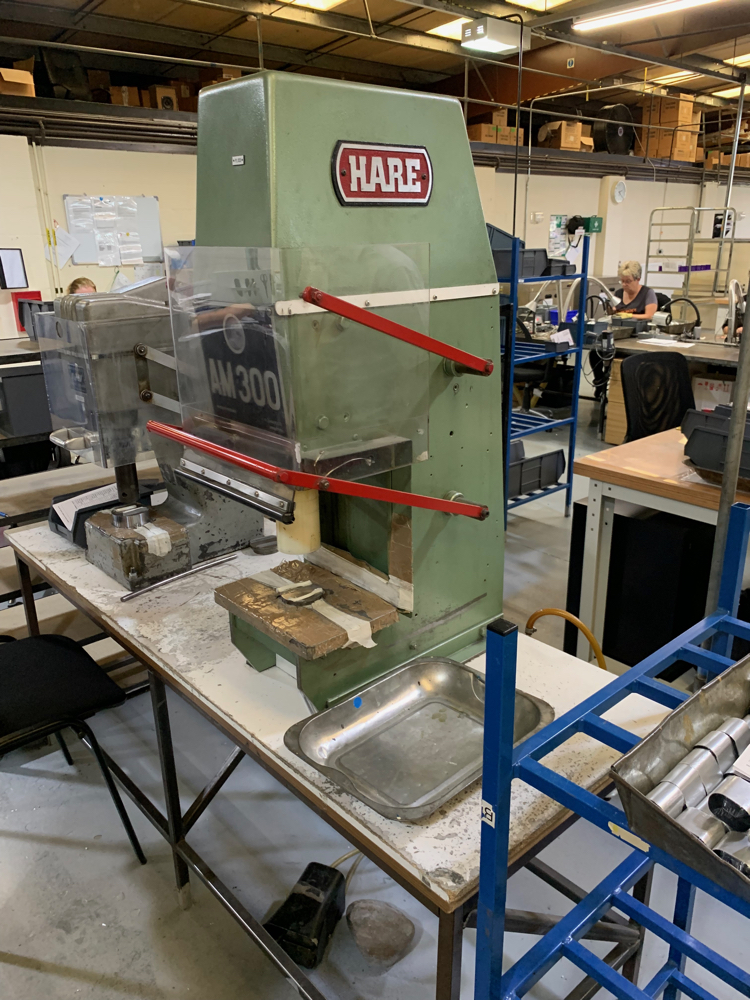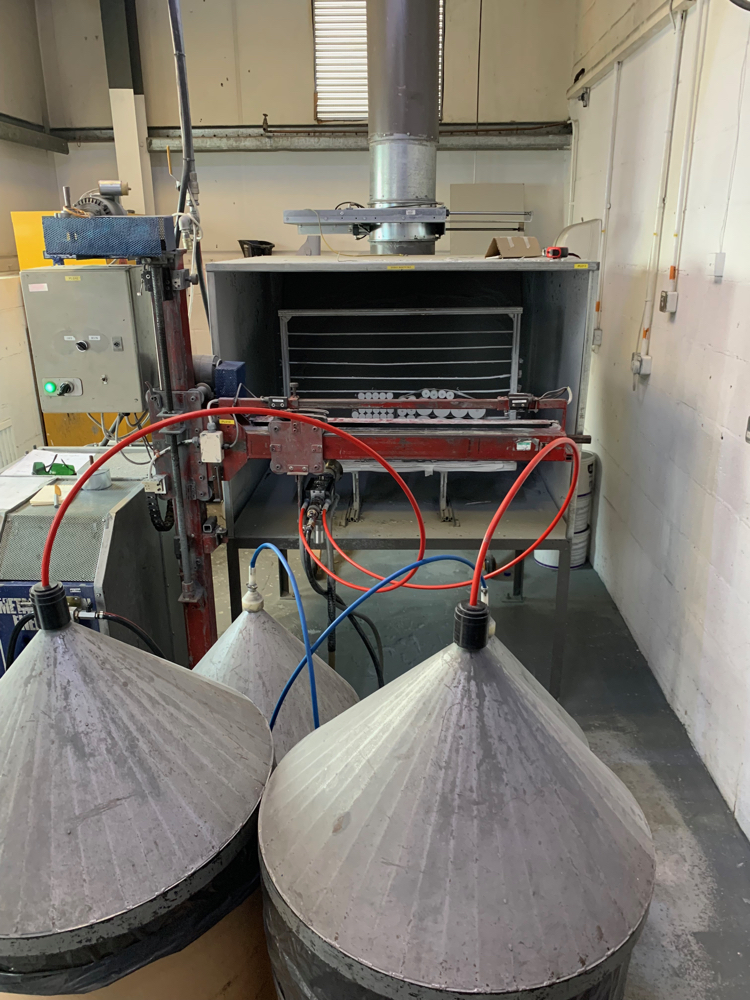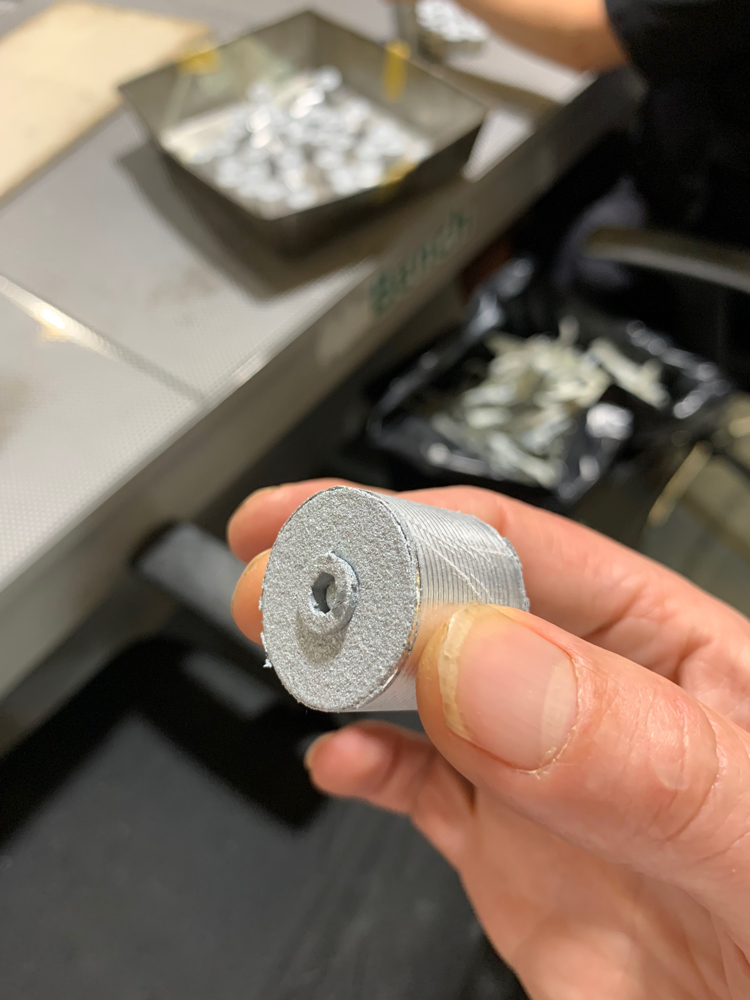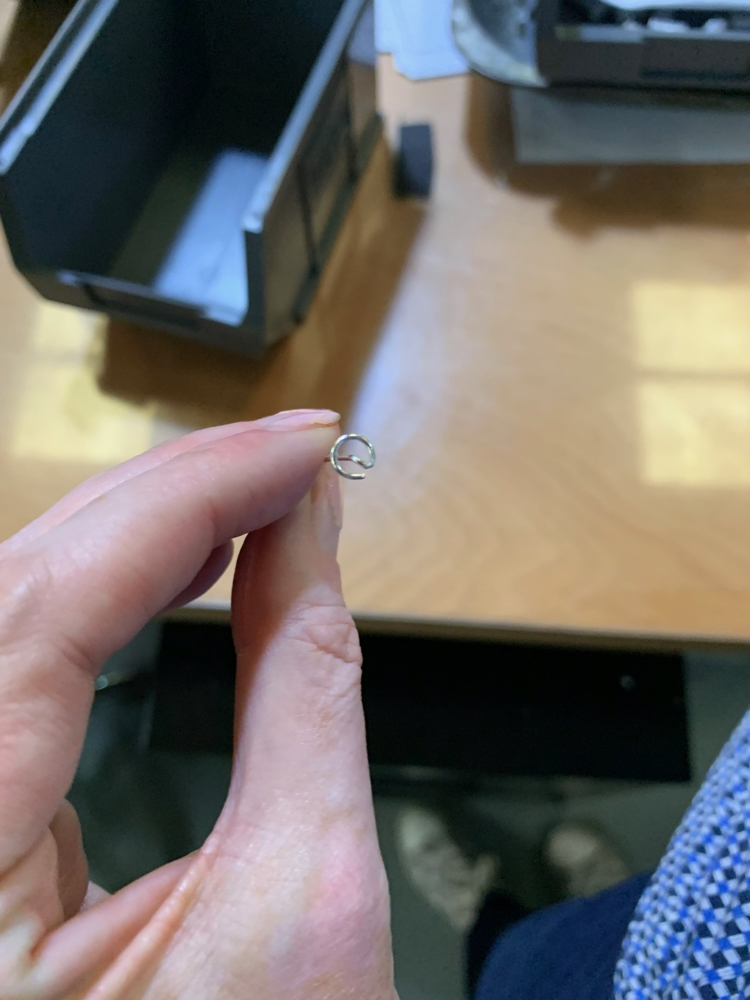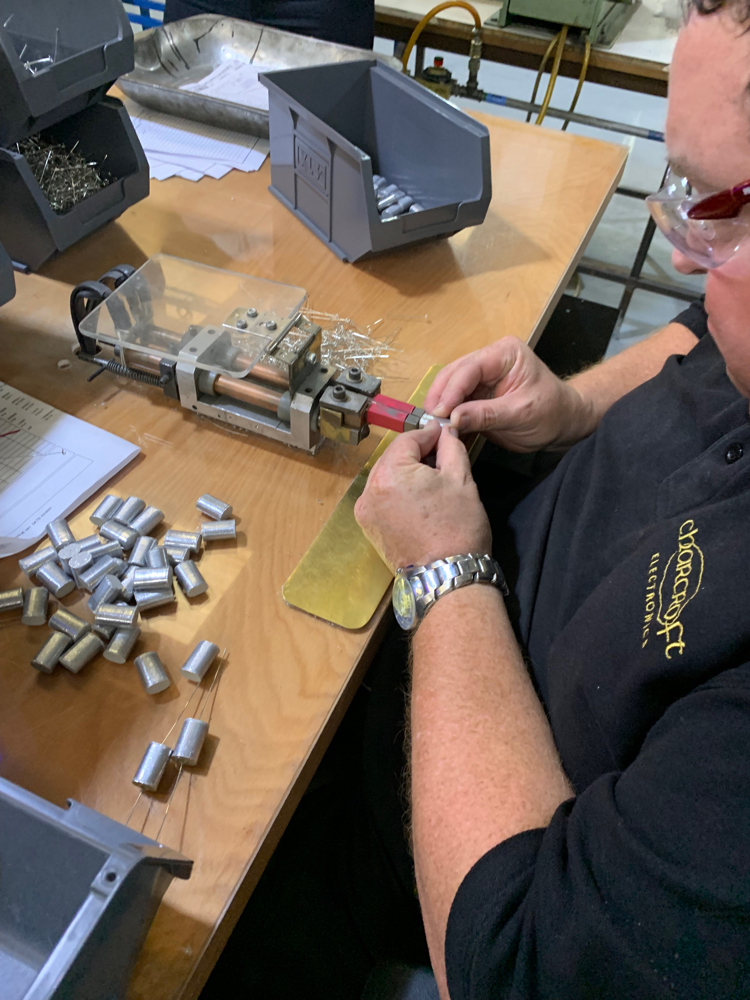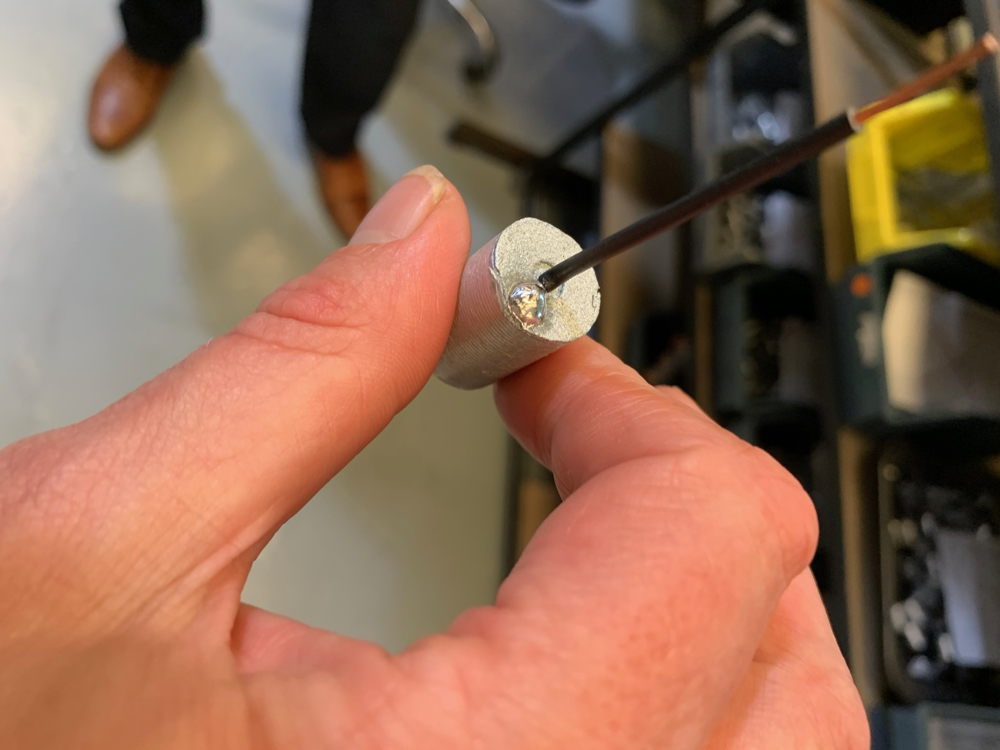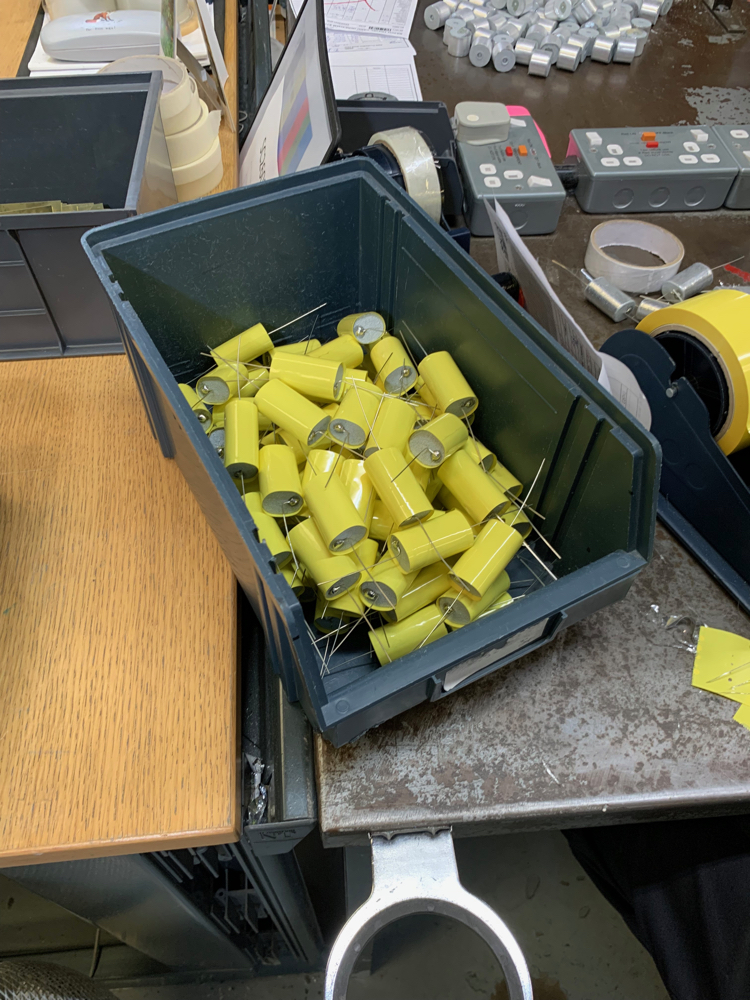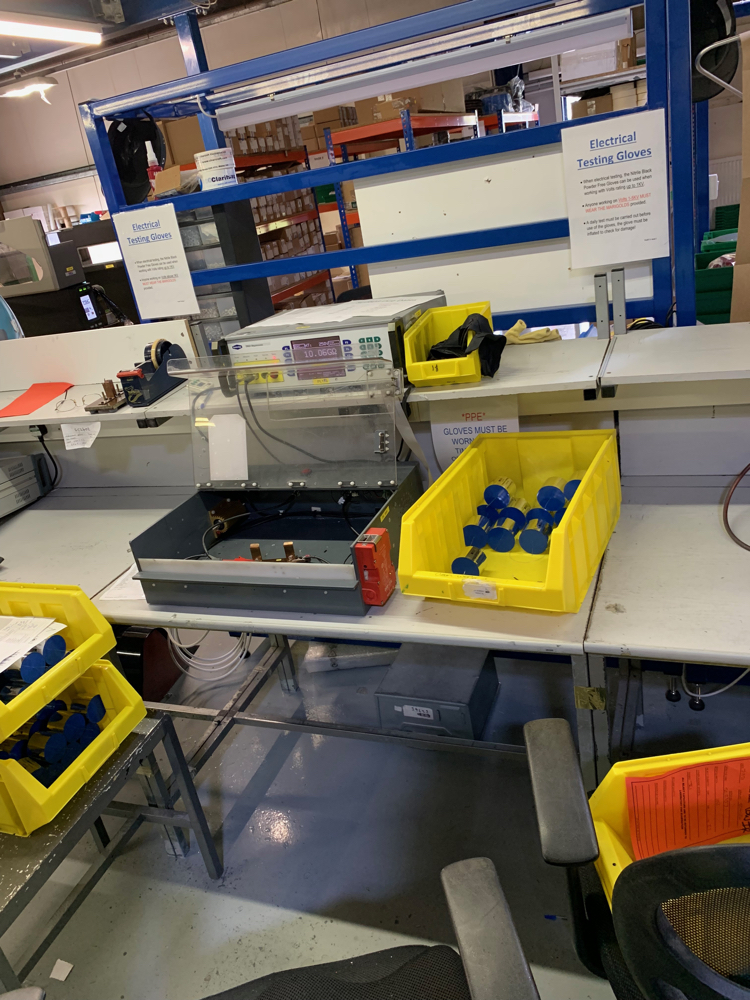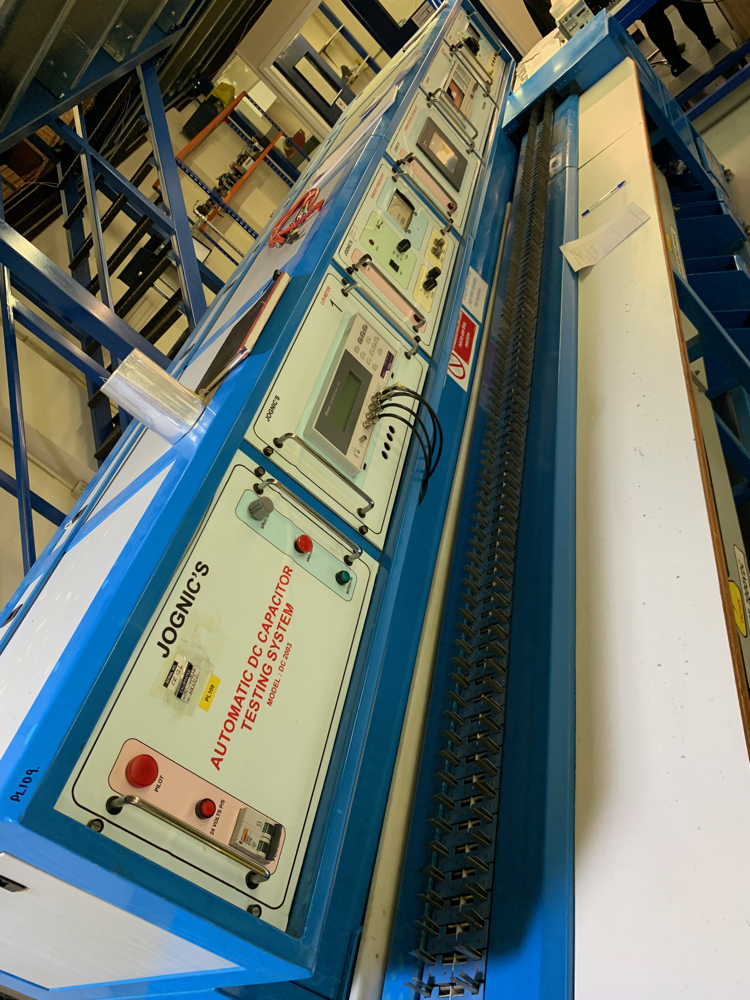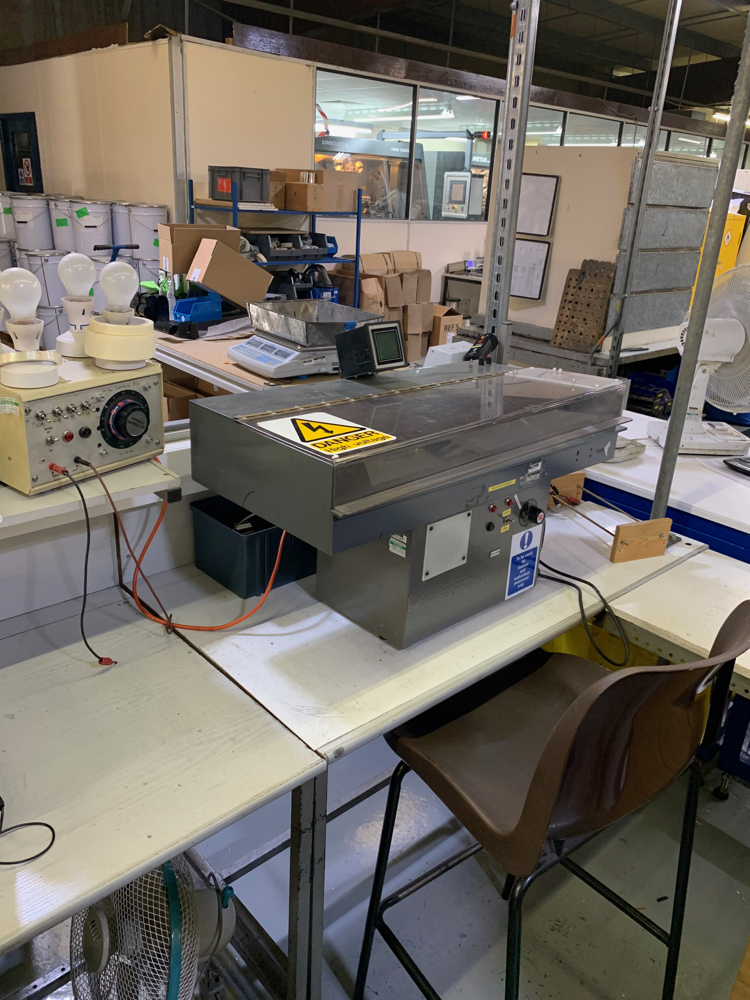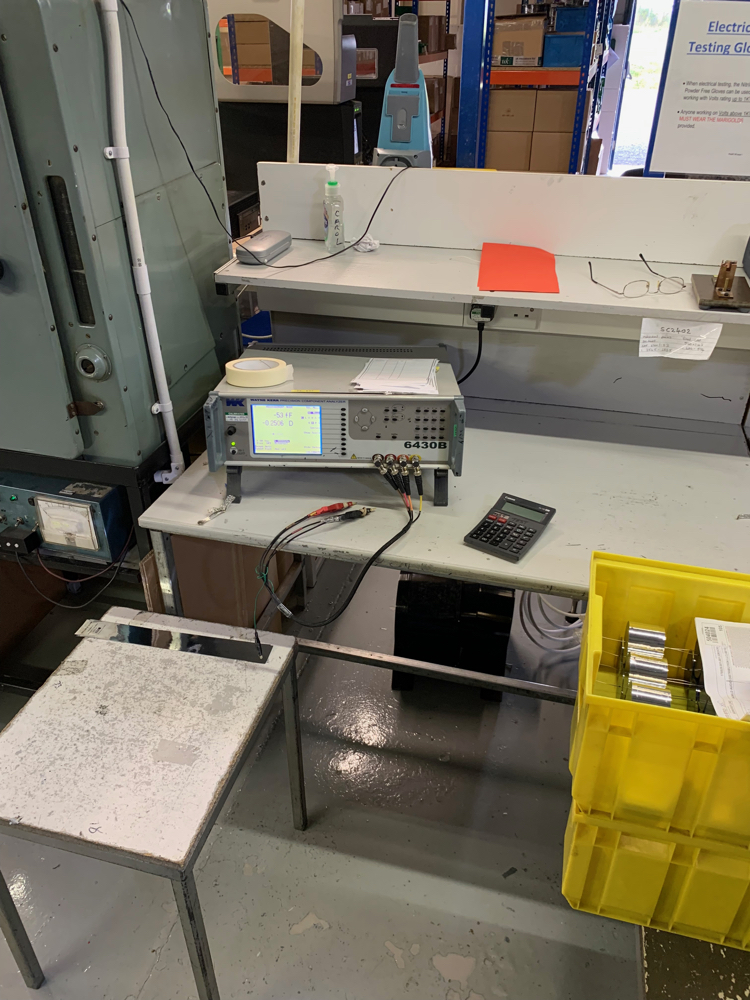 What impressed me was the attention to detail. Each stage was carried out with great care and precision, resulting in a supreme end product. We noticed that in the assembly line, special capacitors were being made, illustrating how flexible ClarityCap can be.
The ClarityCap team are working on some new and exciting capacitors, which we will be able to tell you about in the near future. Watch this space!
Subscribe to Hifi Collective