Remote Control Handset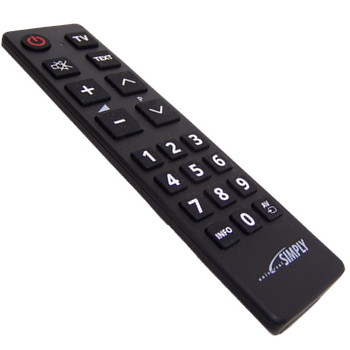 Remote control handset as used in ther Glasshouse Remote Control Kit for the motorised Alps and TKD potentiometers.
We do provide the remote programmed and ready for use, however, this is the sequence to programme it, if you need to do the process again.
Press the red O button (on/off) & Mute (picture of a speaker with a cross through it) and the same time The LED stays on Then press 0513 The LED will blink 3 times and it will now be ready for use
Remote control measures 170mm x 45mm x 18mm and takes 2 x AAA batteries, not supplied.