AMR Gold Fuses - Pack of 3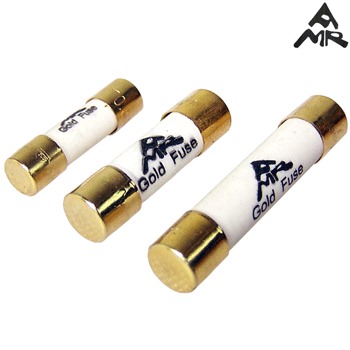 For more information on this product please click HERE
Sold in packs of 3, please select from the drop down menus below.
Note well - the 2.5A & 4A, 6.3mm dia. x 32mm FAST BLOW fuses are designed only to be used in Magneplanar Speakers ONLY
Also note that the 15A 5mm x 20mm fuses have the older black font, to confirm there is no difference in design between the black font style and the blue font style.
We also sell these individually at £16.00 + vat + P&P, see HERE