Fonè Recordings - DISCONTINUED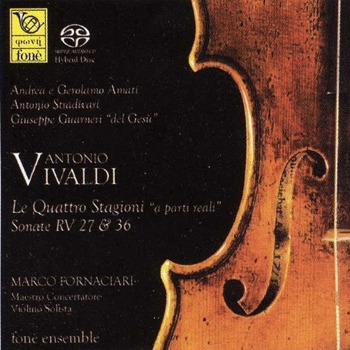 Fonè Recordings are an Italian based recording company that specialise in high quality 'live' audiophile hybrid multichannel and stereo SACD (Super Audio CD) recordings. Being so-called hybrid discs, all recordings will play in stereo on a conventional CD player to great effect. Using a sampling frequency 64 times higher than that of a standard CD, SACD offers a frequency response of up to 100kHz and a dynamic range of up to 120dB across the audible range.
The catalogue includes live opera recordings, Sicilian medieval music, liturgical choral music, as well as instrumental and orchestral music by Vivaldi, Brahms and Astro Piazzolla and a number of jazz titles. The new Fonè catalogue will be of great interest to both audiophiles and music lovers alike.
Subscribe to Hifi Collective