NEUB-3020 Neotech USB 2.0 cable, UP-OCC Copper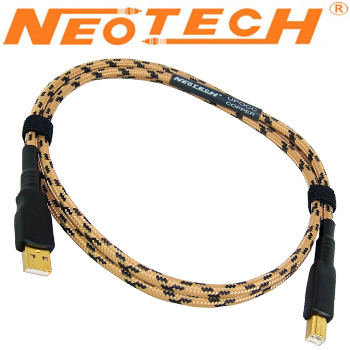 We have been stocking Neotech`s range of off reel cables and connectors for many years but we also have access to their portfolio of finished cables. With the increasing popularity of USB streamers, users are looking for quality USB cables. Look no further these gems are just the ticket. Made from Neotech UP-OCC copper cable combined with quality gold plated connectors and excellent screening the NEUB-3020 offer amazing performance for the price.
Characteristics:
USB 2.0 Type A to Type B Data Cable
OCC Single Crystal Copper Conductor
Individual Audio single transmission for minimum distortion from the power line.
High-quality Polyethelene Insulation.
100% Shielding to eliminate the EMI.
24K Gold Plated Connector create a perfect connection.
We stock the 1 metre and 1.5-metre cable.
PRICE 1 off, 1-metre version
 £54.64+vat+p&p
PRICE 1 off, 1.5-metre version
 £72.86+vat+p&p
Subscribe to Hifi Collective