4181EU Cardas Schuko (EU) Mains Socket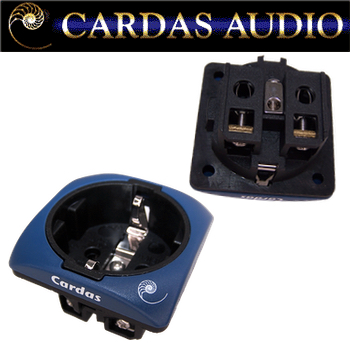 The 4181EU Schuko Outlet features copper clips, plated with rhodium over silver, for improved electrical contact and current transfer.
Amazing grip tension provides solid contact and superb plug retention on the heaviest of cables. A blue Cardas pannel clips over the front of the outlet for a unique premium look.
The Earth connection can take a wire diameter of 3.3mm. Live and Neutral take a diameter of 3.5mm.
PRICE (1 off)
£105.00 +vat+p&p
Subscribe to Hifi Collective