Combined IEC Inlet with Switch and Fuseholder - Panel Mount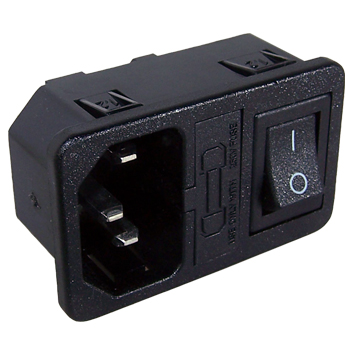 Chassis mount mains IEC inlet socket with on/off switch in the form of a DPST rocker switch and a 20mm fuse holder. Snap-in fit, with 4 sprung lugs.
A superb package, switch rated at 250V 4 amps, terminations are 4.8mm faston tags, for direct soldering or receptacle connection. Rectangular cutout required 27mm x 47mm.
For chassis up to 1mm in thickness.
PRICE 1 off
£3.56 +vat+p&p
Subscribe to Hifi Collective