Speaker Stands Audio Note An-E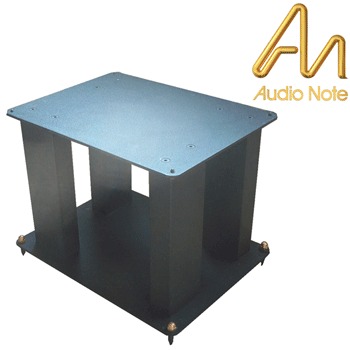 Speaker Stands for Audio Note AN-E speaker kits; provided in flat-pack form, for easy assembly. Constructed of 4mm thick mild steel, with a matt black powder coat finish.
The four vertical rectangular uprights bolted directly onto the base, designed for filling with fine lead shot and sand to maximize mass. The base has four M6 spikes positioned in the corner that are crowned with brass-finished bolt heads. The top bolts onto the uprights and has four M5 spikes that protrude vertically and make contact with the cabinets.
Overall size 380mm (wide) x 290mm (deep) x 280mm (height).
SPEAKER-STAN (1 pair)
£472.26 vat+p&p
Subscribe to Hifi Collective