Meggitt "humbucker"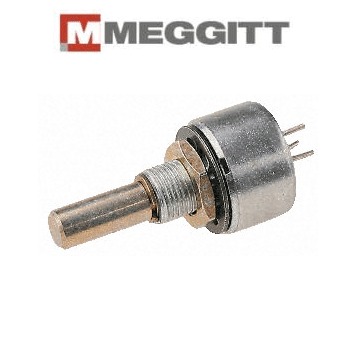 21mm, 2W, 10R, 22R, 47R, 100R, 220R, 470R, 1K, 2K2, 4K7, 10K, 22K, 47K, 100K, 220K, 470K, 1M encapsulated potentiometer.
Rugged construction, metal bush and shaft, carbon brush wiper.
Ideal for use as a "humbuckers" for directly heated triode amps, to cancel out hum.
Dimensions:
Body: diameter 22mm, length 12.7mm.
Shaft: diameter. 6.35mm, length 25mm.
Mounting bush: diameter 9.5mm, length 10mm.
NO LONGER AVAILABLE BUT WE STILL HAVE CERTAIN VALUES IN STOCK.

PRICE  (1 off)
£18.50+vat+p&p
Subscribe to Hifi Collective