TKD 2CP-601, 4CP-601 & 2CP-601S Potentiometers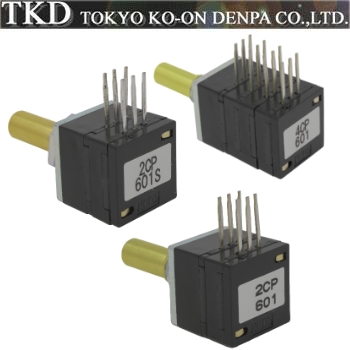 The 2CP-601 and the 2CP-601S (mechanical stepped version) taper stereo volume controls. A superb alternative to the Noble with a greatly improved sound over the Alps blue. The stepped version (601S) offers 21 steps.
We now also stock the 4CP-601, 4 channel potentiometers.
Please note that these are mechanical steps that fix a specific position on the taper. It is purely mechanical. This is not a fixed resistor stepped attenuator.
PRICE (1 off) 10K, 20K, 50K, & 100K
2CP-601 - £36.73 +vat+p&p
4CP-601 - £58.50 +vat+p&p
2CP-601S - £40.73 +vat+p&p
Subscribe to Hifi Collective