IEC Mains Inlet Socket, Chassis Mount - Screw Fit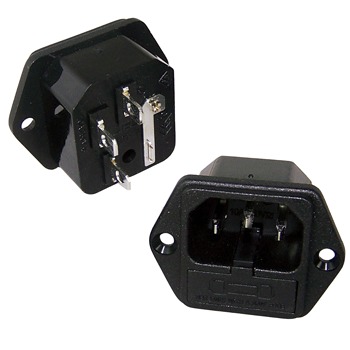 A chassis mounting fused IEC plug. The fuse draw accommodates a 5 x 20mm fuse and a spare. 10A rated. A 27mm x 31mm rectangular cutout is required. Termination by soldering or push-ons.
We also sell the isolation boot to fit the rear of this switch to provide added protection.
Fixing by two M4 screws.
PRICE 1 off
£1.60+vat+p&p
Subscribe to Hifi Collective