Glasshouse Ladder Stepped Attenuator, Charcroft / Seiden (Stereo version)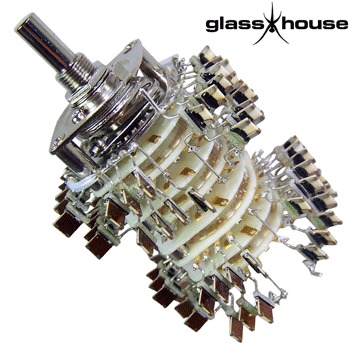 Glasshouse Ladder 100K stereo 23 stepped attenuator, featuring Charcroft resistors on a Seiden switch.
We are pleased to announce we have created probably the best ladder step attenuator money can buy. Combining the best sounding resistors, the 0.4W Charcroft Z-foils and the beautifully crafted Seiden 4 pole 23 pole switch. Constructed using Mundorf 3.8% silver/gold solder with 1mm HGC pure silver as the earth ring. Truly astounding sound stage, clarity and detail. Supplied fully built.
Dimensions: 60mm diameter x 70mm depth.
PRICE (1 off)
£1600.00+vat+p&p
Subscribe to Hifi Collective