ClarityCap PX Capacitors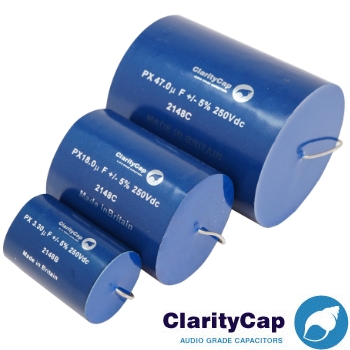 New to HFC and constructed from a 250Vdc (6μM) rated film the component is spindle wound. It is then given a special heat treatment before the insulated copper terminals are hand soldered to achieve the best possible connection.
The construction also results in a low self-inductance and ESR (Equivalent Series Resistance) and the devices are highly stable with regard to temperature and frequency, with a 5% tolerance.
To read more please click HERE
To buy click HERE
Subscribe to Hifi Collective