Fostex T900A 8 Ohm Horn Super Tweeter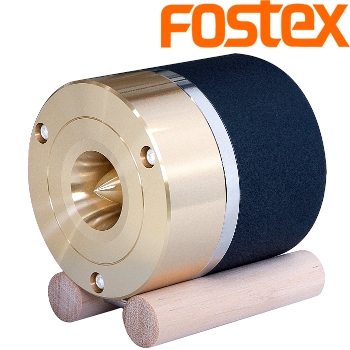 The Fostex T900A is a horn super tweeter equipped with a horn using a brass-based special alloy for alnico magnets.
A horn and equalizer made by precision cutting a special brass alloy with a low Q, a tungsten washer, a copper terminal, and a low distortion magnetic circuit using alnico magnets. Having a sound quality that combines strength with a sense of speed and precision.
To read more please see HERE
To Buy click HERE
Subscribe to Hifi Collective