Mundorf ECap AC PLAIN electrolytic bipolar capacitors - Exclusive to HFC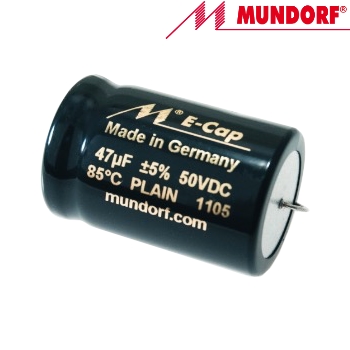 26 new "old school" values of Plain electrolytic bipolar capacitors available exclusively at HFC.

The following PLAIN / SMOOTH bipolar electrolytic capacitors, all 70Vdc rated:

2uF, 3uF, 4uF, 5uF, 6uF. 7uF, 7.5uF, 8uF, 12uF, 16uF, 18uF, 20uF, 24uF, 25uF, 27uF, 30uF, 40uF, 50uF. 60uF, 72uF, 80uF and 82uF.

Specifically values to interest the classic Hi-Fi crowd.
We do also have stock of new RAW ECAP values.

Read about the ECAP range HERE
To purchase the new range click HERE
Subscribe to Hifi Collective