Mundorf SGW605 Silver/Gold Internconnect Wire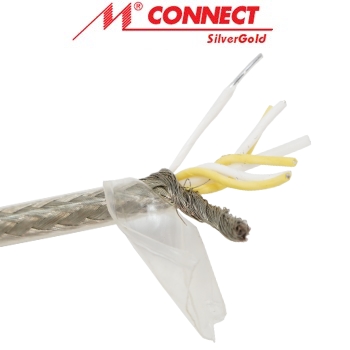 The SGW605 consists of 6 twisted wires, 3 yellow and 3 white. The SWG605SHLD is shielded with aluminium and coated with a PVC jacket, as shown in the image.
The mixture of silver plus 1% gold has proven itself excellently as capacitor film for the Mcap SUP. The resulting sound is so impressive that it was only natural to think of using this alloy for the internal wiring of electronic devices.
Available in both sheathed (SWG605SHLD) and unsheathed (SGW605WE/YE) versions.

Please read more about this popular wire HERE
To purchase either please click HERE
Subscribe to Hifi Collective