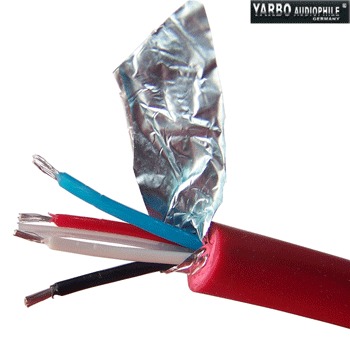 Affordable 99.99% silver cable for interconnects and high efficiency speaker cable – sounds sublime.
New from YA is their 4 connector silver wire, shielded cable. Consist of 4 99.99% pure silver connectors, 2 off 0.08mm x 30 strains & 2 off x 0.12mm x 40 strains. Alumininium sheet sheilding. 1.2A rating. overall diameter 8mm. Recommend for interconnect & high efficiency speaker cable. Superb low cost pure silver cable witha detailed high end sound signature.
To buy, CLICK HERE!
For more information, CLICK HERE!