Toshin Jovial UTSJ Electrolytic Capacitors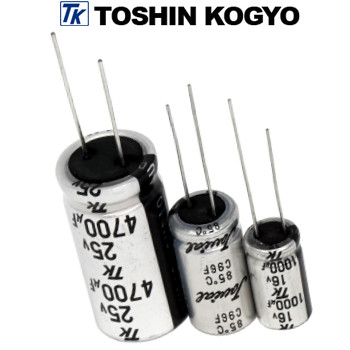 Toshin Kogyo Co. Ltd is based in Japan and has been making electrolytic capacitors since the 1960s. Drawing on years of experience, their high grade for audio type UTSJ (Jovial), which are very popular in Japan and are commonly seen in the Audio component stalls of Akihabara, Tokyo.
The Jovials were developed with the Audio user in mind, with top audio engineers involved in their creation. Sonically they provide a clean, detailed response. They are reasonably priced and offer a great alternative to the range of Cerafines and Nichicons we stock.
So we are proud to announce that we now have a large proportion of the Jovail range in stock.
Specification:
capacitance range - 0.47uF to 18000uF
votlage range - 6.3Vdc to 63Vdc
temperature range - -40 to +85 degree C
tolerance - +/-20%
Subscribe to Hifi Collective