Psvane T-Series 300B-T Valve, matched pair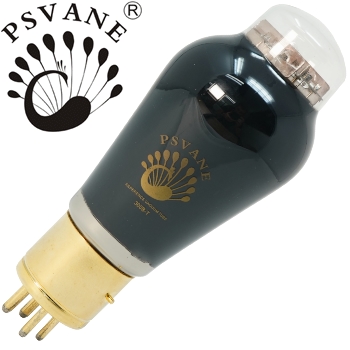 The Psvane T-series black bottle tubes are a further development over the highly sought-after Shuguang Treasure Z-series, which was originally first launched by Grant Fidelity in Jan 2009 in North America as Shuguang's first take on high-end vacuum tubes.

The elite team of engineers who contributed to the Treasure Z-series have done further fine-tuning of the Z-series in the past few years. The Psvane T-series is considered an MKII version of the Treasure Z-series.

Psvane 300B-T has exactly the same electronic specification as the Treasure 300B-Z. The tube base has been upgraded to gold-plated instead of white ceramic. All pins are gold-coated as well.
For more information on this product please click HERE
For more information on PSVANE click HERE