Oyaide DC-2.1G 2.1mm DC Plug (Black)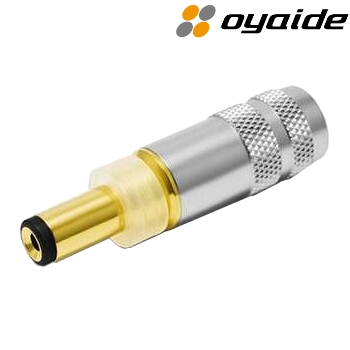 Renowned Japanese high-end manufacturer Oyaide presents a brand new DC plug for connecting any equipment with a 2.1mm centre pin, examples include M2Tech Young DAC, Arcam R-Dac, M2Tech Hi-Face Evo.
Audiophile-grade DC power plug for use with any DC powered item that accepts a 2.1mm centre pin DC plug.
The DC plug would replace the cheap plastic connector on the end of wall wart plugs or on a linear power supply.
Made in Japan by Oyaide
PRICE (1 off)
£20.00 + vat + p&p
Subscribe to Hifi Collective