Peerless 830851 Midwoofer - DISCONTINUED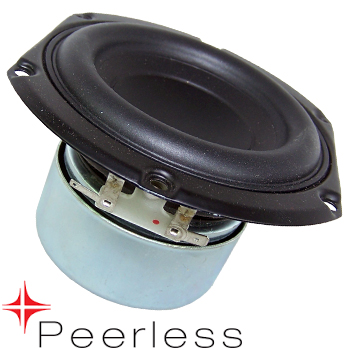 The Superior Dynamic Sounds (SDS) Series provides the smallest but highest-quality drivers in the industry today. Leveraging the best in Danish craftsmanship, but manufactured to be very affordable, these audio transducers are ideal for use in small surround sound systems, but can also be used in a wide variety of end user products and applications. The speakers in this line are combinable with subwoofers in the SLS line - for example, these two products work extremely well together in home theater solutions.
PRICE (1 off)
£21.48 +vat+p&p
NO LONGER IN PRODUCTION.
Subscribe to Hifi Collective