Cube Audio Magus Loudspeakers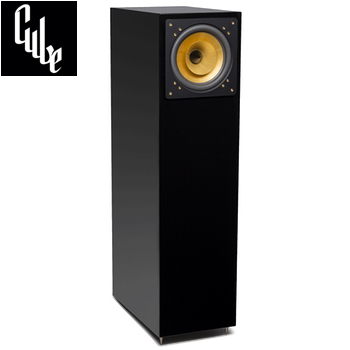 The Cube Audio Magus features their top-of-the-range 8-inch full-range driver, the F8 Magus, to read more about the driver, click HERE.
Handcrafted in Poland using precision engineering techniques, these loudspeakers are available in a combination of white or black drivers in a black of white piano finish cabinet.
To give you an idea of their amazing sound, here is a sample of what the reviewers are saying:
"Clean, pinpoint imaging, fantastic layering, and fast. I expected these speakers to be more uplifted in the treble region, but there was a beautiful layer of dense colour. Admittedly, a very difficult balance to achieve in an audio system." - Jay Luong, Audio Bacon.
"Real instruments and vocals are bread and butter for full range drivers, and the Magnus Loudspeakers shine very brightly. But here is the major twist - they work with every type of music without hinting at a struggle. I strongly believe that Magnus can hold its ground against regular two or three-way speakers with ease in this regard. They are that good." - David Grzyb, Hi-Fi Knights.
Have a read of the Cube Audio Awards page  HERE.
To read about the other finished loudspeakers in the range, click HERE.
If you wish to audition any Audio Cube loudspeaker, please contact one of the following
07956 570944
or 
https://nintronics.co.uk/brands/cube-audio.html
Specifications
Parameters
​Power: 40 W
Efficiency: 94 dB
Frequency response: 36 Hz - 22kHz ( 6db)
* Frequency response may vary and depends on room size and accompanying electronic equipment.
Speaker dimensions:
Width / depth / height = 25cm x 40cm x 100cm
Weight = 29kg
Sold as a pair, cabinet available in white or black, driver units available in white or black
£6184.42 excluding vat + P&P
Subscribe to Hifi Collective