Cube Audio Loudspeaker and Full Range Drive Units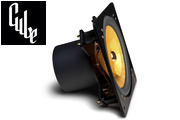 Following our visit to the Warsaw 2018 Audio Video Show, we came across a demonstration room featuring Cube Audio Nenuphar Loudspeakers. My head was turned. I have never heard full range drivers sound so good. Being high efficiency they suited valve amplifiers.
So I set to work and after a lengthy conversation with Grzegorz Rulka we secured the distribution on not only their incredibly engineered drive units but their beautiful range of finished loudspeakers. A first for Hi-FI Collective as we generally focus on items for our DIY audio customers which certainly the drive units fit. However, we are committed to supporting the finished speaker side too.
If you wish to audition any Audio Cube loudspeaker please contact one of the following
07956 570944
or 
https://nintronics.co.uk/brands/cube-audio.html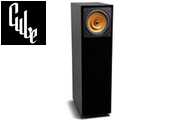 The flagship Nenuphar, features their top specification F10 Neo, full range 10-inch driver. To read more click HERE...
Featuring the F8 Magus full range 8-inch driver is the Magnus. It packs a powerful punch. To read more click HERE...
The Bliss C, featuring the Fc8, 8-inch Cube Audio full range driver. To read more click HERE...
We are proud to list their fabulous line up of full range drive units. To read more click HERE...
Subscribe to Hifi Collective