Cube Audio Nenuphar loudspeakers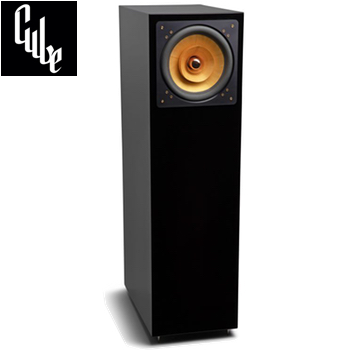 The Cube Audio Nenuphar is a single-driver full-range loudspeaker based on the Cube Audio F10 Neo driver.  State-of-the-art full-range drivers combined with a very effective Tapered Quarter Wave Tube enclosure results in a truly realistic experience. This modern, elegant design is available in a high-quality black or white piano finish making the loudspeaker a beautiful addition to any interior style. All drivers and loudspeakers are hand-assembled in Poland. Pursuing the highest quality and longevity, the manufacturing process involves both artisan craftsmanship and modern precise computer-controlled CNC machines.
To read about the other finished loudspeakers in the range, click HERE.
Have a read of the 6 Moons review HERE
Also, the Cube Audio Awards page  HERE.
If you wish to audition any Audio Cube loudspeaker, please contact one of the following
07956 570944
or 
https://nintronics.co.uk/brands/cube-audio.html
Specifications
Parameters
​Power: 40 W
Efficiency: 92 dB
Frequency response: 30 Hz - 18kHz ( 6db)*
* Frequency response may vary and depends on room size and accompanying electronic equipment.
Dimensions
30 x 50 x 105 cm
Weight: 40 Kg 
Speaker dimensions:
Width / depth / height = 30cm x 50cm x 105cm
Weight = 40 kg
Sold as a pair, cabinet available in white or black, driver units available in white or black
£11743.45 excluding vat + P&P
Subscribe to Hifi Collective