Rubycon Capacitors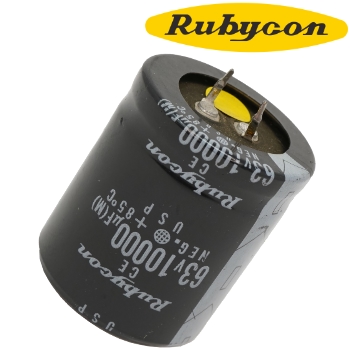 Rubycon is one of the design and manufacturing pioneers for aluminum electrolytic capacitors. Its core products set the standard for performance and reliability. Now celebrating its 70th anniversary, Rubycon will continue to take on the challenges to push the envelope in performance and volumetric efficiency.
An aluminum electrolytic capacitor is used in various types of electronic equipment. It is a low-cost component that is critical to the reliable performance of your electronic devices.
Rubycon offers a lineup of long life and high temperature guaranteed products.
We currently only offer NOS (New Old Stock) Rubycon Electrolytic Capacitors.
Subscribe to Hifi Collective