TRT Super Stealth RealityCap Film Capacitors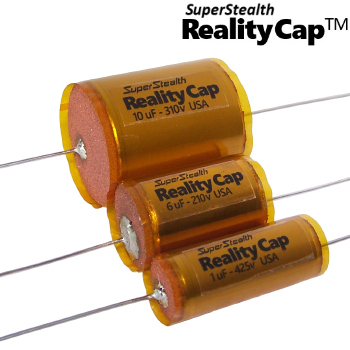 TRT, US based, Tomorrow`s Research Today, have improved upon their amazing StealthCap capacitors with the all new Super Stealth RealityCap Film Capacitor. Building upon the original Stealth technology TRT and incorporating new developments and materials this new super stealth has much better 3D imaging, more tactile body to all instruments and vocalists, blacker background, and much more transparency. Please have a read of the Product description PDF, the link is below
The lead-outs are custom design and custom manufacture by TRT and feature their Wonder Wire (silver plated) with the terminations uses their world famous Wonder Solder Signature lead-free.
Subscribe to Hifi Collective