Kaiser Danish Mains Plug, Silver Plated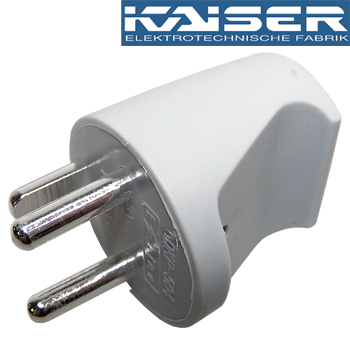 Martin Kaiser Silver Plated Danish Mains Plug 853-GR.
Top Performance can be assured from this premium german manufactured mains power connector. Improve the audio performance of even the most basic mains power lead by fitting the Martin Kaiser Danish plug.
All contact surfaces and contacting screws have been silver plated.
Rated at 10 amps and with screw down wire harnesses instead of soldered or wrap around, made from polyamide 6 for heavy duty applications, a true classic IEC connector.
Useable with cables up to 11mm diameter.
PRICE 1 off
£11.20 +vat+p&p
Subscribe to Hifi Collective