Cardas SLVR SS male RCA plug, silver plated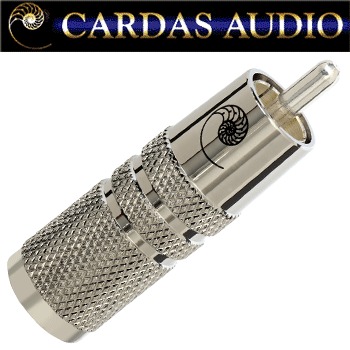 Signature Series of the SLVR, RCA male plug, non-magnetic, eutectic Brass, 9mm cable opening, Silver plated contact material. Featuring a brass cover with silver plate with a clear coat to prevent tarnish. This is the Signature Series (Cardas logo) version of the SLVR RCA plug. This plug is solderable. Will receive cables with an external diameter of up to 9mm.
The standard SLVR has been discontinued.

Sold individually.
PRICE (each)
 £17.75 +vat+p&p
Subscribe to Hifi Collective