Neotech OFC Gold Plated RCA Plug DG-201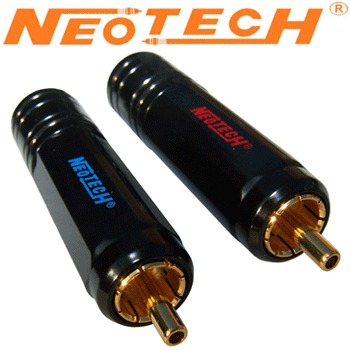 Made of Oxygen Free Copper with a thick gold plate. Can receive cable up to 10.6mm in diameter into black end shell and cable up to 9.20mm in diameter. Clear insulation sleeve provided. Cable held in place via 2 grub screws. Solder connection required. Overall length 60mm, widest diameter 15mm.
Sold in packs of 4 - 2 x blue markings and 2 x red markings.
PRICE (1 pack)
£54.64+vat+p&p
Subscribe to Hifi Collective