Switchcraft black shell, gold plated phono plug (right angled)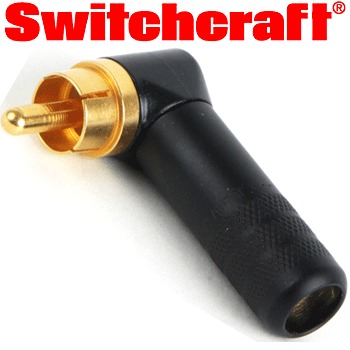 Switchcraft's right-angle phono plugs feature an easy-to-assemble two-piece construction: a handle and plug assembly.
The plug features a solid-pin design and large solder terminals that make termination faster and easier.
The reduced profile makes it perfect for use behind equipment where space is at a premium.
Gold plated contacts.
Switchcraft product number 3502RABAU
Sold individually.

PRICE (each)
£8.10 +vat +p&p
Subscribe to Hifi Collective