Allen Bradley Type J Mono Potentiometers - long shaft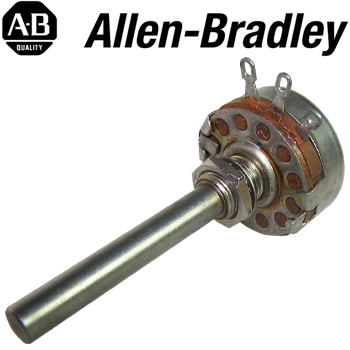 RV4 Type J carbon track potentiometer from Allen Bradley. 10% tolerance, 2W rated linear type. Chassis cutout is 9.3mm diameter.
Non-slotted shaft of 6.3mm (1/4 inch) diameter x 42mm length.
Bush measures 9.3mm diameter x 6.5mm height.
Overall length 32mm (including solder tag)
body measures 28mm diameter, solder tags 9mm in length x 16mm height
We have stocks of 100R, 2K, 25K, 100K and 1M.
PRICE - £12.00+vat+p&p
Subscribe to Hifi Collective