Cardas 3455R IEC Plug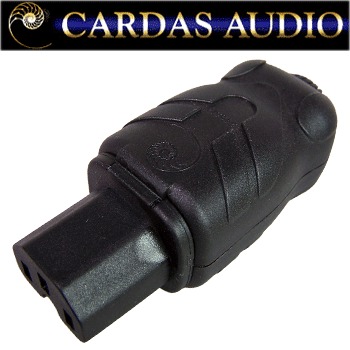 Cardas 3455R Power Connector IEC - The Cardas premium IEC features copper blades and clips, plated with rhodium over silver, for improved electrical contact and current transfer. Its compact body and secure fit help prevent heavy power cables from pulling out of the wall. The clamshell opening allows easy access to the screw-clamp terminals, and the flexible grommet accommodates cables diameters as small as 10mm, or can easily be removed for larger cables of up to 18mm diameter.
See image below of the built example cable using the Audio Note ISIS Mains Cable, MS HD Power MS328 UK Plug and Cardas 3455R IEC Plug.
PRICE 1 off
£50.00+vat+p&p
Subscribe to Hifi Collective