Chassis Mounted 3PDT Footswitch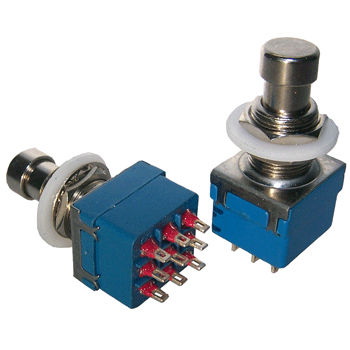 Designed primarily for use in guitar foot controlled devices.
High Quality Chassis Mounted Footswitch, 3 pole double throw switch, Latching "Push To Make" On-Off Function. Suitable For Low Level Audio Switching. Complete with Nut and Panel Washer. Rohs Compliant
Rated:125V 4A, 250V 2A.
Electical Life 20,000 make & break cycles at full load.
Subscribe to Hifi Collective