Audio Note ISIS mains cable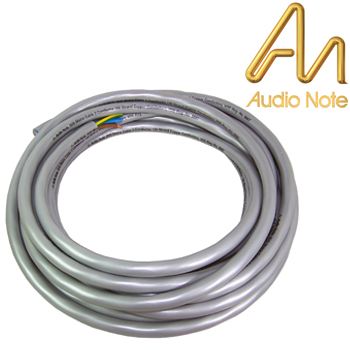 Audio Note's ISIS mains cable is based on their supreme SOOTTO cable. With specially designed high purity copper conductors, it offers superb performance and good value for money. Each of the three conductors are made up of 50 copper strands, this cable is not a litz type. It offers a smooth refined sounds with extended and powerful low frequencies.
See the image below of the built example cable using the Audio Note ISIS Mains Cable, MS HD Power MS328 UK Plug, and Cardas 3455R IEC Plug.
Overall diameter 11mm, Conductor sleeving 4mm, Copper Conductors 2mm diameter. This cable is not shielded.
It is a surprisingly flexible cable for something of this thickness and quality.  AN-CABLE-040
Sold in multiples of 0.5m, supplied in a continuous length.
PRICE per 0.5m
£69.61 +vat +p&p
Subscribe to Hifi Collective