Audio Note Standard Electrolytic Capacitors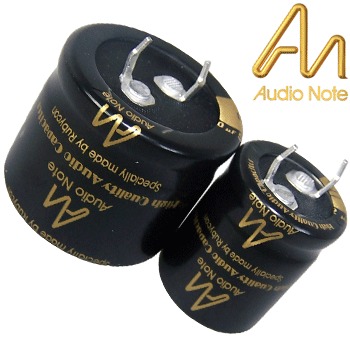 Using much better sounding materials than currently available high voltage electrolytic capacitors from other sources this is the "starter" range in the Audio Note™ line up, where a high quality electrolyte is combined with the best standard paper and a specially made foil to create a 500 volt capacitor of exceptional quality for the price, suitable for any high voltage power supply application in valve amplification. A range of low voltage capacitors based on the same materials and construction principle is being developed to compliment, which will allow us to offer a wide range of competitively priced good quality electrolytic capacitors under the Audio Note™ brand. The standard electrolytic capacitors will be introduced in all Audio Note™ finished products from Level Zero to the lower Level Three products, the higher Level Three products, the Silver and Silver Signature models will have the KAISEI electrolytic capacitors in the power supply. The KAISEI type from Audio Note is also now in stock.
To see the full range please click BUY NOW below. All sizes etc are given in the shop listings.
Subscribe to Hifi Collective