Silver Foil Capacitors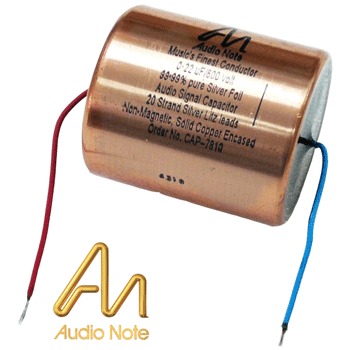 The silver foil capacitors have 99.99% pure silver foil, 20 strand silver litz leadouts and solid non-magnetic copper case. They use a fine mylar film instead of a paper in oil dielectric, we have found this to be the best compromise between sound and reliability, and those of you who have tried these copper encased silver foil signal capacitors can confirm the fact that the new Audio Note™ silver caps are better by miles than anything else, no mean feat when you also look at the prices, the only possible improvement over the Audio Note™ silver signal capacitor is an interstage transformer, which removes the need for a coupling cap altogether.
Please note these items are not stocked on site so please allow 7 to 10 days for dispatch - alternatively please e-mail your list of desired components.
Subscribe to Hifi Collective