Seiden 4 pole 23 way switch, No.32025, 32NEG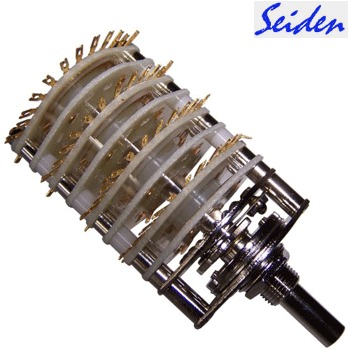 Seiden's superb 4 pole 23 way switch is ideal for 4 channel/balanced stepped attenuators, resistor types or for wiring TVCs. Shorting type. Used with all Glasshouse stepped attenuators. Contacts are silver on gold and are enclosed by a transparent cover to keep dust out. Superbly engineered.
Dimensions: shaft 6mm dia x 15mm(L), bush 8mm(L), body 65mm(L)x40mm(dia)
Load voltage/current: DC 200V/AC 0.2A. 15 degrees each turn.
The switch is adjustable to give you 1 pole 2 to 23 way.

PRICE 1 OFF
SEID4P23  - £106.76 +vat +p&p
Subscribe to Hifi Collective