CHK Spades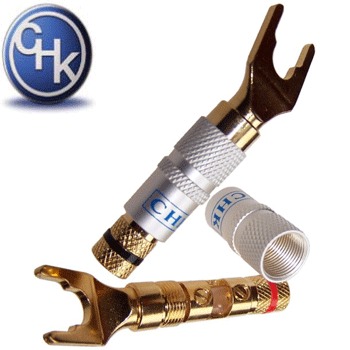 High-quality loudspeaker 45 degrees angled spade connector.
The product is made from gold plated brass and is supplied with either black or red polarity bands for easy channel identification.
Rated at 60 Amp and can accept cable diameter of up to 6.2mm O/D. Cable Connection is by 2 screw grub screws located under the brushed silver cover. Prefers crimping/grub-screw connection.
Available with black or red markings. Sold individually.
PRICE 1off
£7.94+vat+p&p
Subscribe to Hifi Collective